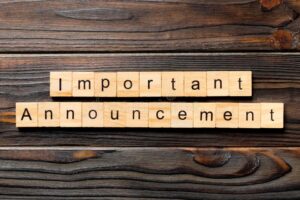 Previously Posted  on February 10th, 2022, – On Monday, February 7th, Session unanimously voted to RESUME In-Person Worship Sunday mornings.  
Registration is still required through EventBrite click here to be taken to EventBrite
Please note the following:
the Church Parking lot is for our attendees with health and mobility issues.
the entry off the church parking lot is for the attendees with health and mobility issues.
all other attendees – please park at Roselea Parking lot (Church & Ken Whellans).
the entrance for those parking in Roselea parking lot has moved to the entry in the courtyard (between the church building and the manse).
masks are still mandatory
must be fully vaccinated and show proof of vaccination for everyone attending.
please arrive at early as the service starts right at 10:30 am and is live-streaming.
for security the doors will close at 10:40 am so the live streaming of the service is not disrupted.
please social distance
we know everyone is excited to see one another, but please refrain from gathering within the church building to socialize. We ask that you do so after the service outside the building
If you are exhibiting symptoms of COVID, please stay home and watch the service on line.