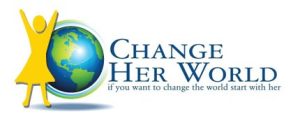 Are you aware:
1 That in the developing world, girls' attendance at school is hindered because of a lack of sanitary protection and underwear during menstruation?
2. At wearing a bra in the developing world not only adds a layer of physical protection for girls but that they are also seen as more confident and therefore less likely to be victimized by males?
3. That wearing a wearing worn, ill-fitting clothing perpetuates vulnerability, low self-esteem and diminished hope so only new or gently used donated clothing is accepted for the girls and women.
The S.A.L.S.A group will be collecting donations from the listing below from now until Easter Sunday.  All clothing donations should be sized to fit girls' ages 6 to 18 years; and made of sturdy, washable materials.   There will be a bin put on the edge of the stage each Sunday for collection.  If you are not able to get them to the church,  please contact Susan Jess at 905-846-8143.
New 100% Cotton Regular Underwear all sizes for girls and young women, sizes S/M/L
New Bras of any style, colour or size for girls and young women
Re-usable Sanitary Protection (Learn More)

A delegation from St. Andrew's will be attending their annual dinner in Stratford on April 15th and will take the items then.You can also donate money to help pay for the shipping charges, as sending these items overseas can be costly. See Pam Loree, Susan Jess or Felicity Alexander if you'd like to donate money.