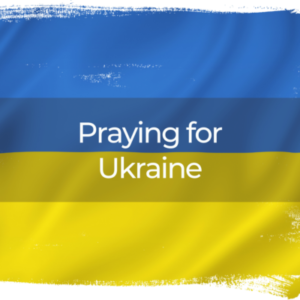 We are all heartbroken over the recent events in Ukraine. We are heartbroken over a beautiful country being torn apart and/or destroyed with heavy artillery etc. Our hearts break as we watch the news as families flee their homes and homeland to safety. Hearing the pleas of family members here in Canada to find their loved ones – to hear that they are safe.
Our Mission's committee reached out to a local church, many may remember St. Elias The Prophet Ukrainian Catholic Church (Heritage Road and Bovaird Drive West) and spoke with Father Roman, enquiring how we, as a congregation, can help.
Father Roman has forwarded a  letter with suggestions on how we can help, click
here
to view the letter. Father Roman also expressed we would all be most welcome to visit St. Elias.
Please continue to pray for the people of Ukraine, those who are stranded; those who are fleeing; those who have lost their loved ones; family members here in Canada who are struggling to connect with their loved ones.
As the Mission's Committee hears of ways that we can help, we will let you all know.