Spring is coming  and at St. Andrew's we are once again holding our Hanging Spring Baskets and MacGregor Meats Fundraisers.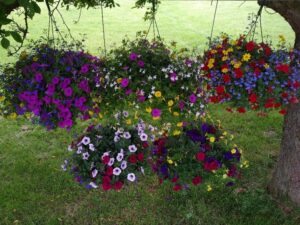 The plant sale commences Sunday, April 2nd, 2023 until Sunday, May 7th, 2023 – the deadline.  Pick up for your order will be in the Church on Tuesday, May 23rd, 2023.  Details of pick-up times to be given out closer to the pick-up date.  Please contact Helen Collins for further information. Click here for the Hanging Spring Baskets
Orders  will be accepted starting on Sunday, April 2, 2023 until Sunday, May 7th, 2023. All proceeds from this fundraiser will go towards the ministries and work of St. Andrew's.  Please contact Valerie or Gord Warren  for more information.
Click here for MacGregor Meats & Seafood Product Information
Click here for MacGregor Meats & Seafood Order Form